Edit in profile section
Riding in memory of Avraham Menachem ben Eliyahu Meir
Bluma Goodman |

Brooklyn

, NY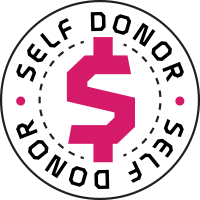 Bluma Goodman
This summer, I will once again participate in Tour de Simcha, an exhilarating 65-mile cycling event benefiting the children and families of Chai Lifeline. Every mile I ride and every dollar I raise will help support more than two-dozen essential programs for more than 5,900 children and families confronting pediatric illness.

Life for a child with cancer, disability, or other serious illness is grueling. From the moment of diagnosis, Chai Lifeline's dedicated staff and volunteers are there to provide joy, hope, and unparalleled care throughout the turbulent medical journey.

My objective is to raise $5,000 and I hope you will help me reach this goal. All donations are 100% tax-deductible.

Please contribute generously to this important cause by clicking on the donate button now.

On behalf of the children of Chai Lifeline, thank you for your support.

Bluma

PS. This year I am riding in memory of my father-in-law Mendel Goodman (R' Avraham Menachem ben R' Eliyahu Meir). He was a Holocaust survivor from Debrecen, Hungary who lived his life to the fullest. Always smiling, he enjoyed spending time with his children, grandchildren and great-grandchildren. Anyone who knew him can tell you that he lived for Simchas. He never missed a family Simcha, and always looked forward to the next one. Even in his later years, he would walk into a Simcha leaning on his cane, but then in the excitement of the moment, he would join in the dancing and participate in the Simcha with a huge smile.
His childhood ended abruptly because of the Nazis. In his zechus, I am fundraising for Chai Lifeline and Camp Simcha to provide a "normal" childhood to children who's lives have been disrupted by illness or special needs.
Every donation counts, no matter how big or small. Tizku L'Mitzvos!